Keith Urban Releases Powerful New Song "Female"
Keith Urban released his Ripcord album in May 2016, but the country star is already back with more new music. "Female" is Keith's brand new single, and his first since his last Ripcord single "The Fighter." Urban had teased that a new song was coming on social media with a black and white photo and video, but the full track has arrived.
"Female" is a mellow track that touches on many issues and biases that women experience, a very timely subject considering all that is going on in the world and across America, especially over the last few years.
In "Female," Keith starts off the first verse by singing "When you hear somebody say somebody hits like a girl/How does that hit you?/Is that such a bad thing?" He continues with what sounds like a nod to Beyoncé's "Run The World (Girls)," "When you hear a song that they play saying you run the world/Do you believe it?/Will you live to see it?"
Then, in the chorus Keith highlights all of the important roles that women take on, "Sister, shoulder, daughter, lover/Healer, broken halo, mother/Nature, fire, suit of armor/Soul survivor, holy water/Secret keeper, fortune teller/Virgin Mary, scarlet letter/technicoclor, river wild/Baby girl, woman child/Female."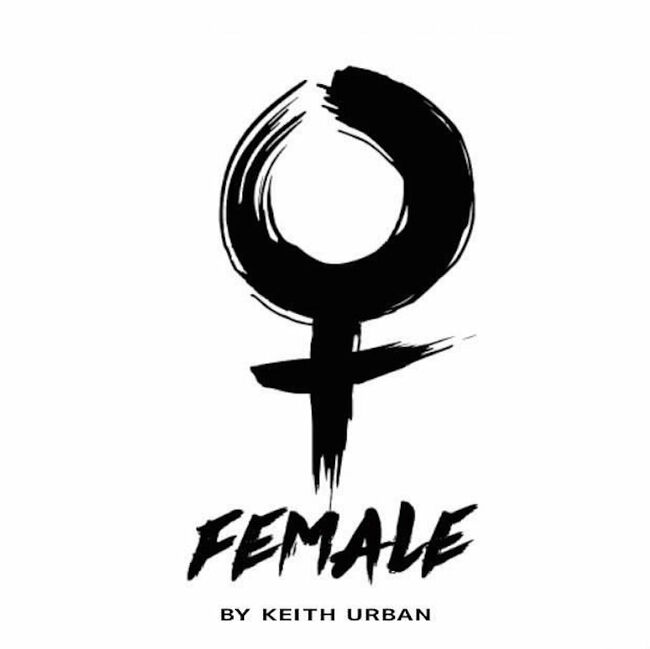 The song also addresses the issue of rape, currently a very hot topic amidst all of the allegations in Hollywood that continue to come to light. In the second verse he sings, "When somebody laughs and implies that she asked for it just 'cause she was wearin' a skirt/Is that how that works?"
A female voice appears in the background during the "Female" chorus, and rumor has it that it's Keith's wife Nicole Kidman. Nicole, who has worked with Harvey Weinstein on several films over the course of her career, recently vocalized her support for all of the women coming forward with claims against the film producer. In a statement to PEOPLE, she said, "As I've stated before publicly, I support and applaud all women and these women who speak out against any abuse and misuse of power — be it domestic violence or sexual harassment in the workforce. We need to eradicate this behavior."
Keith has been in the studio working on what will be his 10th studio album, which is set for release in 2018.